So here we are.., I am 'Paramvir Singh Karwal', my friends call me 'Param'.
I am a computer science graduate and software engineer currently based out of Gurgaon, India. You can find me doing things like attending programming contests, building pet projects, listening to loud music, riding bike and playing pc games.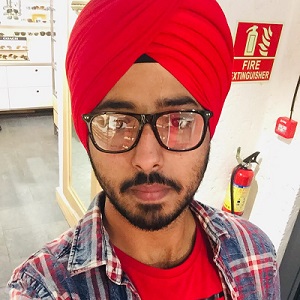 What keeps me excited?
Sheer possibility of things that I can do and I should do, the constant zeal inside that fuels me and keeps challenging me to outdo the current me, to build something that has a substantial greater impact.
What do I do?
In the past I have been working with a global telecommunications software products provider company and currently I am working with a global talent assessment product company primarily as a Java developer but extending way beyond it like scripting for automating stuff, continuous integration and delivery of the software, trying my hands on website development (just like the one you are currently on which I developed in Angular 6), practicing logics and other cool stuff...
What do I like?
Other than all the stuff that I do on computers which has become very obvious by now I do like travelling, music which keeps me going and a nice cup of tea.